Not Our Words
Rana Mikdashi designs are absolutely stunning! They are beautifully crafted, unique in character and totally different to anything else in the market. I am proud to say that I have been wearing Rana Mikdashi jewellery since the brand launched in 2012!



Marianne
Rana Mikdashi jewellery is so me! I have identified with her design ethos since we were in college, and I wear them not just as signature pieces of art but also as a bold statement of my personality. She is a super star!


Nihal
Bold, cool rings have always been part of my signature look, and all credit must go to Rana Mikdashi Jewellery. I just love her aesthetic, and I love the fact that the pieces I have are statements that perfectly reflect my mood, individuality and style. They are simply timeless.


Mona
I have a deep appreciation for things that are handmade. When you wear something hand crafted, you can actually feel the artist's unique creativity, and the magical touch of their fingertips. That is exactly how I feel when I wear a Rana Mikdashi piece. It's simply unique!


Howayda
CUSTOMIZE YOUR LOOK
Want a personally customised piece? Tell us what you have in mind and we'll get back to you as soon as we can.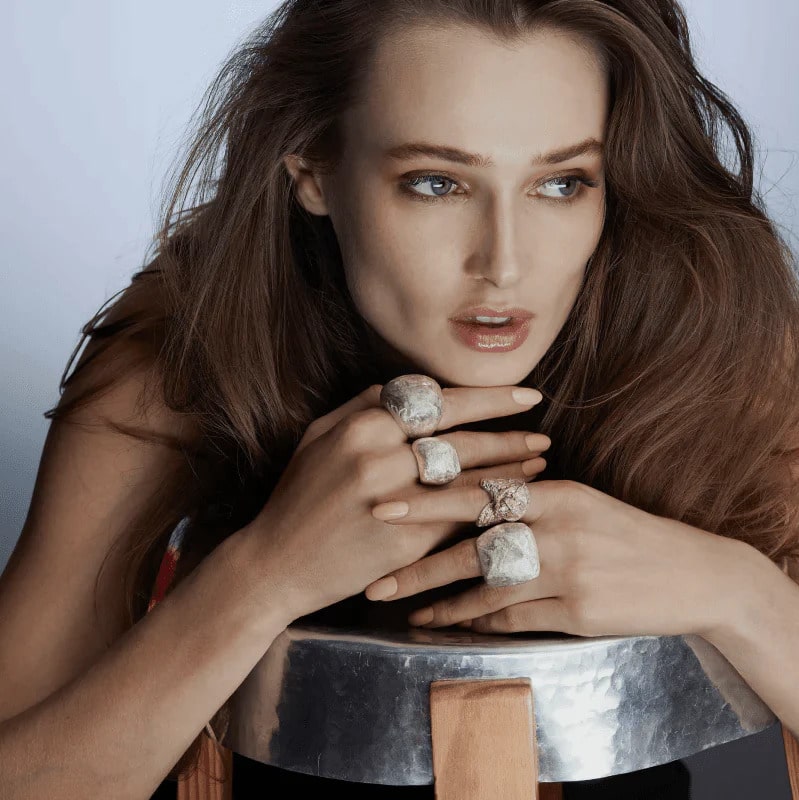 What is sustainable jewellery and why is it important?

"Is this piece Green?" is probably not the first question that pops into our heads when buying jewellery. But sustainability in the jewellery industry has become increasingly important.
LEARN MORE