PROCESS
We begin with a fluid, organic creative process to visualise a concept. Then using expert craftsmanship, an application of various techniques and a passion for individuality, we bring the concept to life.
CREATIVE PROCESS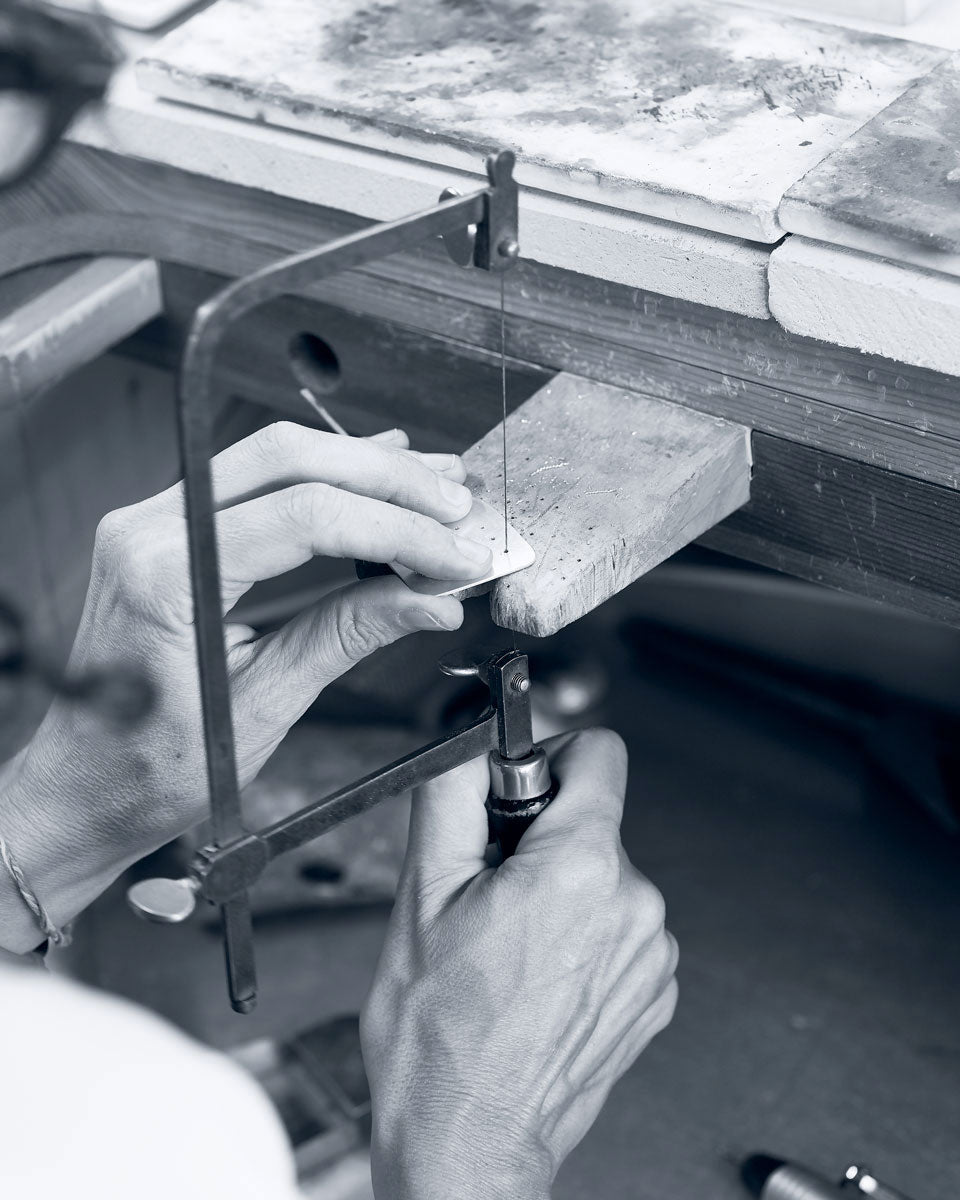 01 IDEATION
An organic process that sometimes starts as a sketch or is started by working on the metal right away. Each piece is given the freedom to evolve and change during the creation process to allow something truly individual to emerge.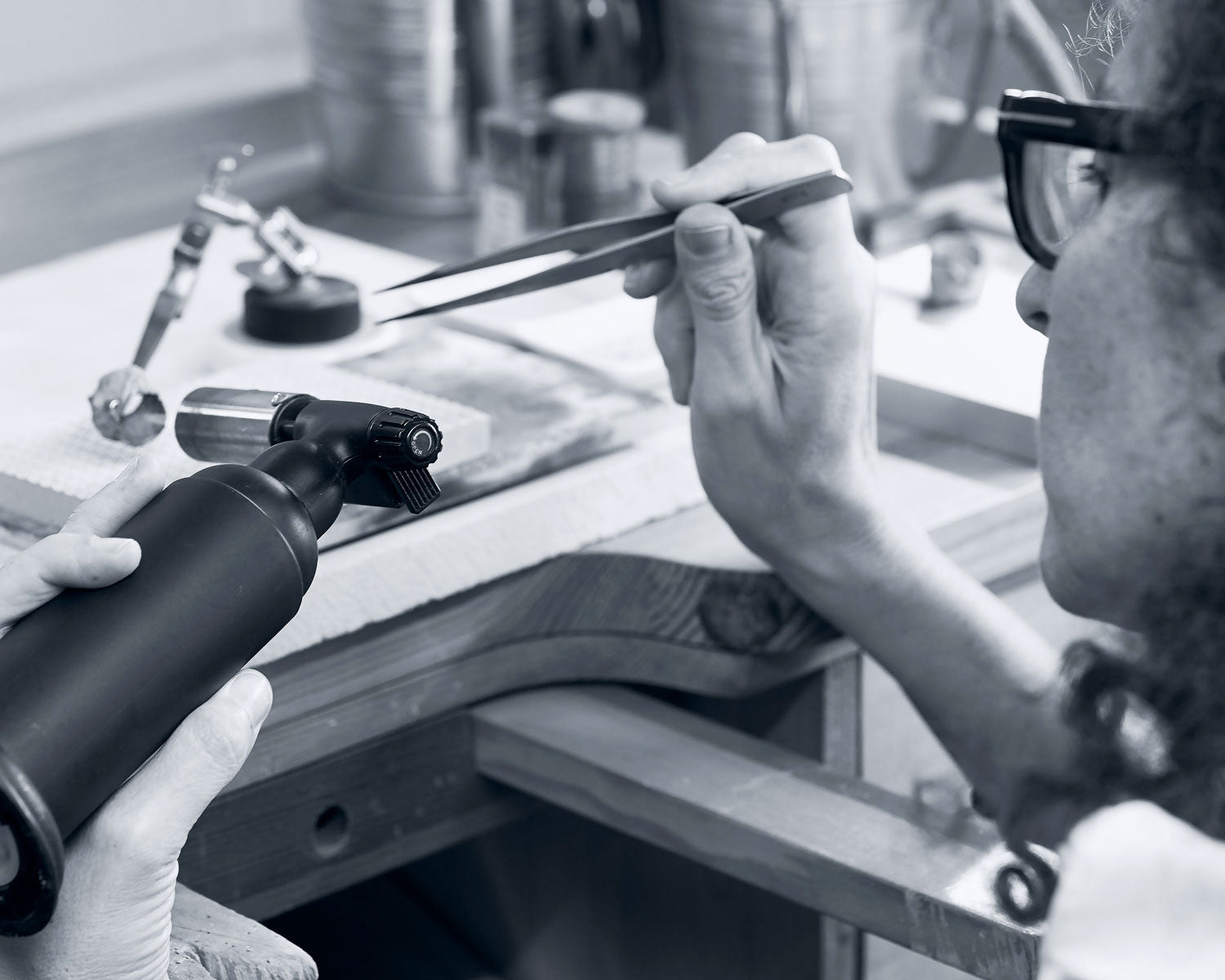 02 THE RIGHT MATERIALS
While Rana works in silver, gold, wood, semi precious stones, copper, brass, paper, fabric and iron, her preferred material is sterling silver due its colour and durability. The metal gives her the liberty to manipulative it to deliver her vision.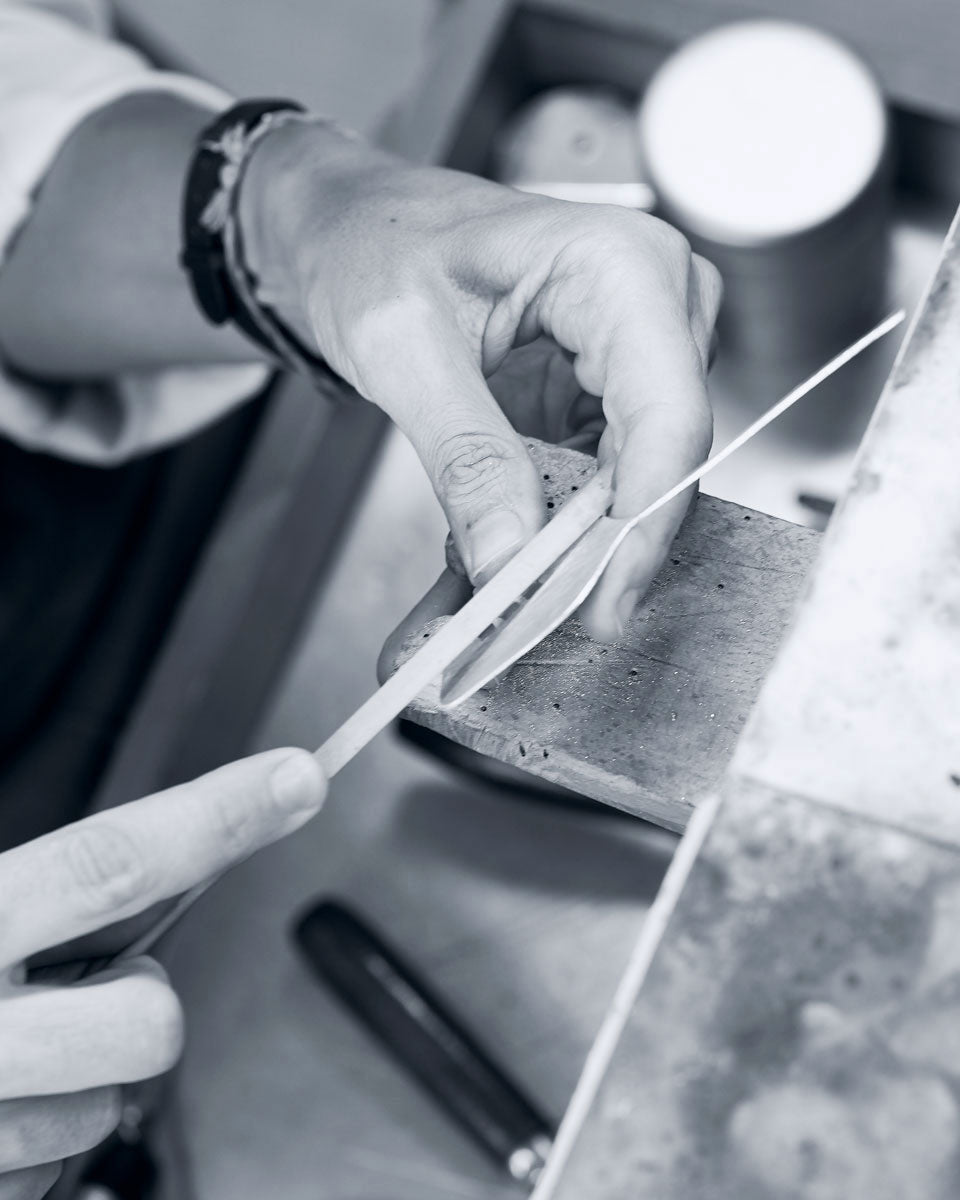 03 THE RIGHT TECHNIQUE
Rana looks to find the right technique to bring the essence of each piece to the fore. From hand scratching to filigree, from reticulation to hammering, and from polished to sand blasted, the craftsmanship is always carefully considered.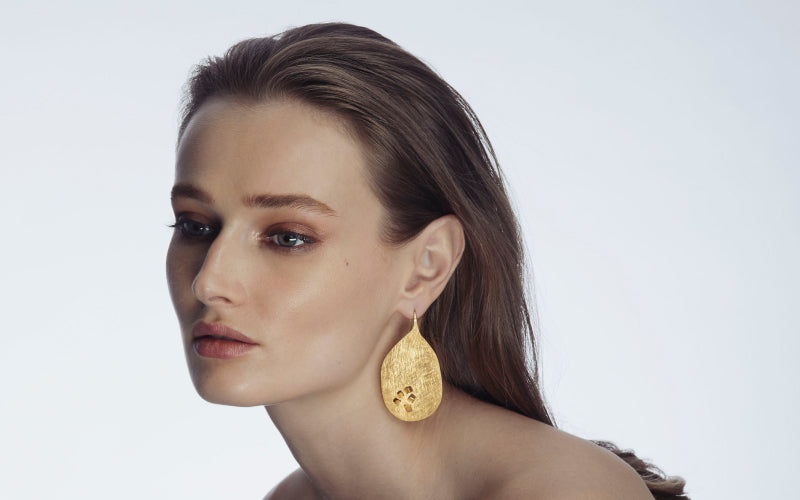 sustainability
approach to sustainability means we hold ourselves accountable for the people we work alongside, the planet we contribute to as well as the products we create. We see it as our duty, both as a business and a community that cares, to play our part in the chain.
Learn more