ECCENTRIC, SCULPTURAL, ETERNAL
Launched in 2012, Rana Mikdashi is handmade, sculptural jewellery inspired by the raw forms of nature, centuries of rich heritage and limitless experimentation. Explore the juxtaposition of natural forms and modern style, traces of memories captured in sterling silver and enamel, and a renascent celebration of ancient Middle Eastern techniques, filigree and latticework.
The limited production pieces are meticulously crafted at our studios in Dubai and Beirut, and break mainstream trends by advocating eternal style.
ETHOS
Sculptural, contemporary jewellery made for true individuals.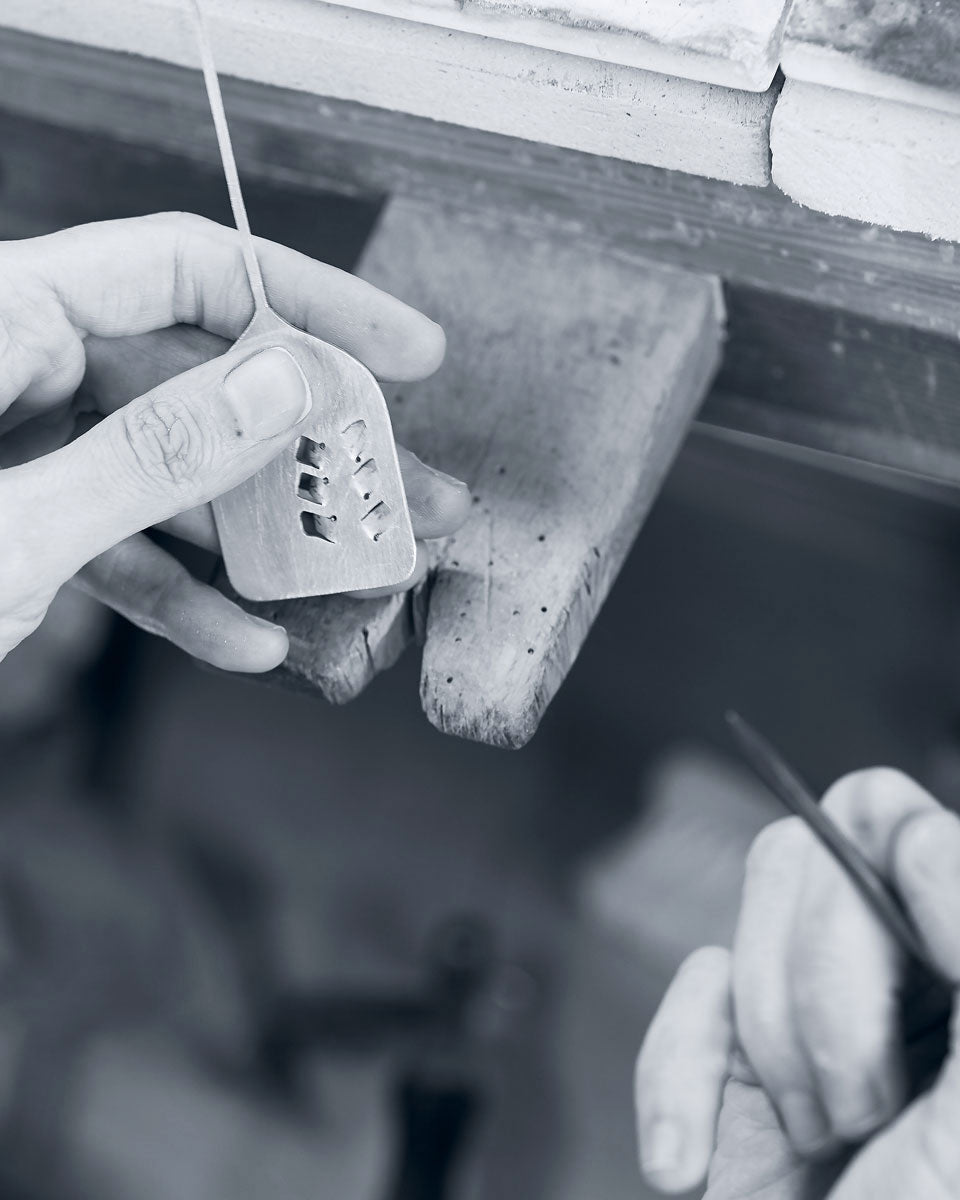 Rare
Delivering limited production and uniquely hand finished craftsmanship to ensure each piece has individual differences and one-of-a-kind characteristics.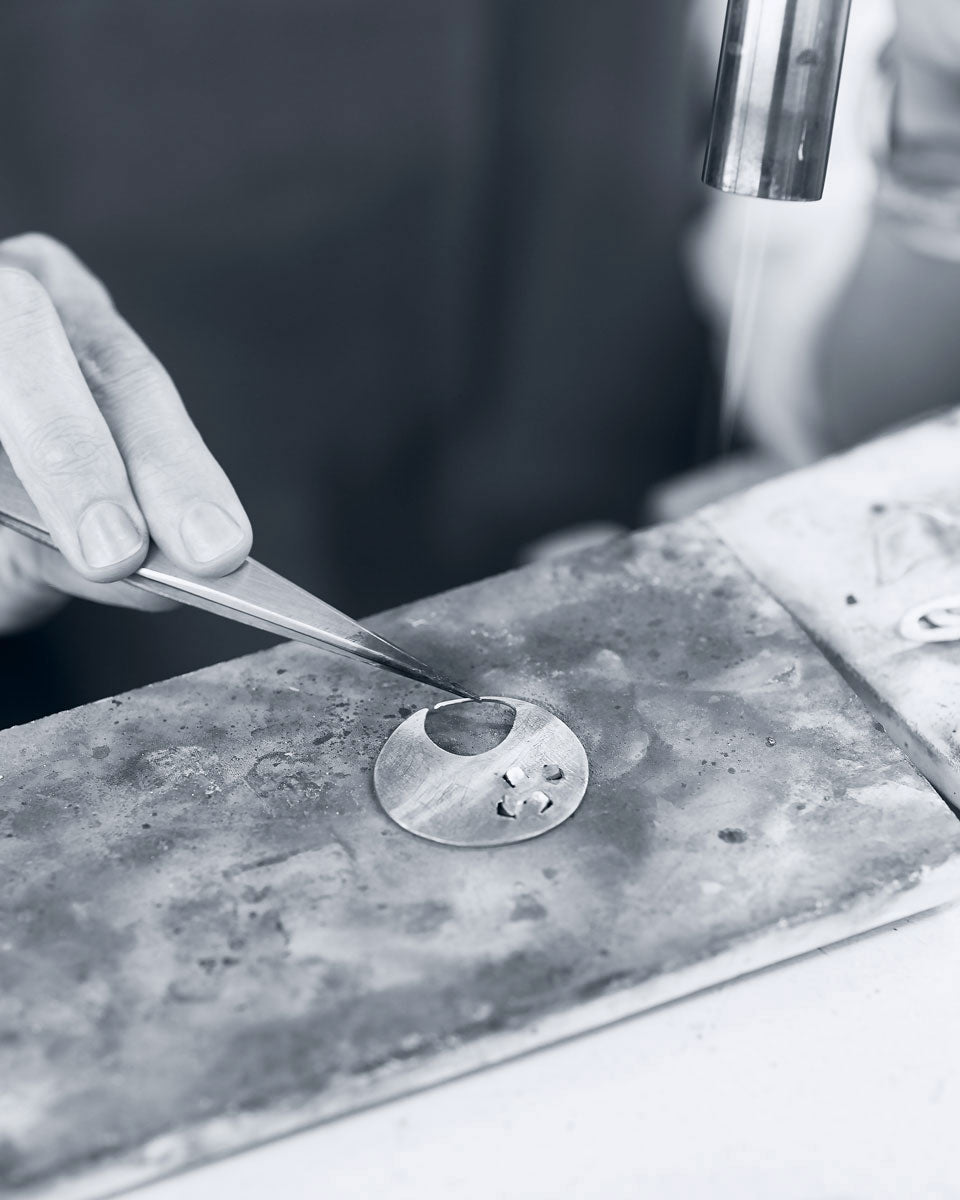 Heritage
Inspired by centuries of rich, blended culture to preserve ancient techniques and redefine traditions in the modern world.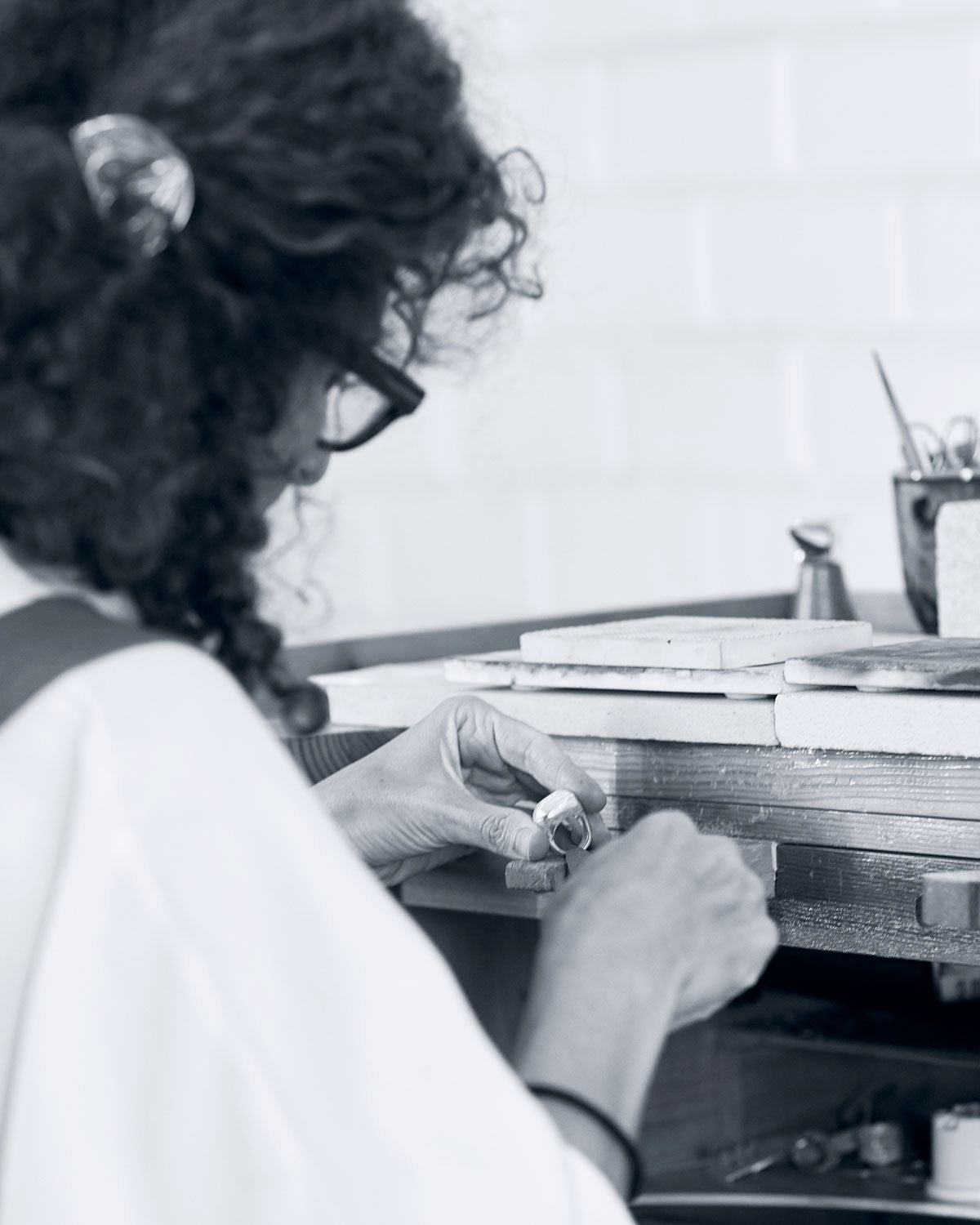 Ethical
Using organic, recycled materials in pieces that themselves can be recycled, in addition to supporting small workshops and local artisans in Cairo and Beirut.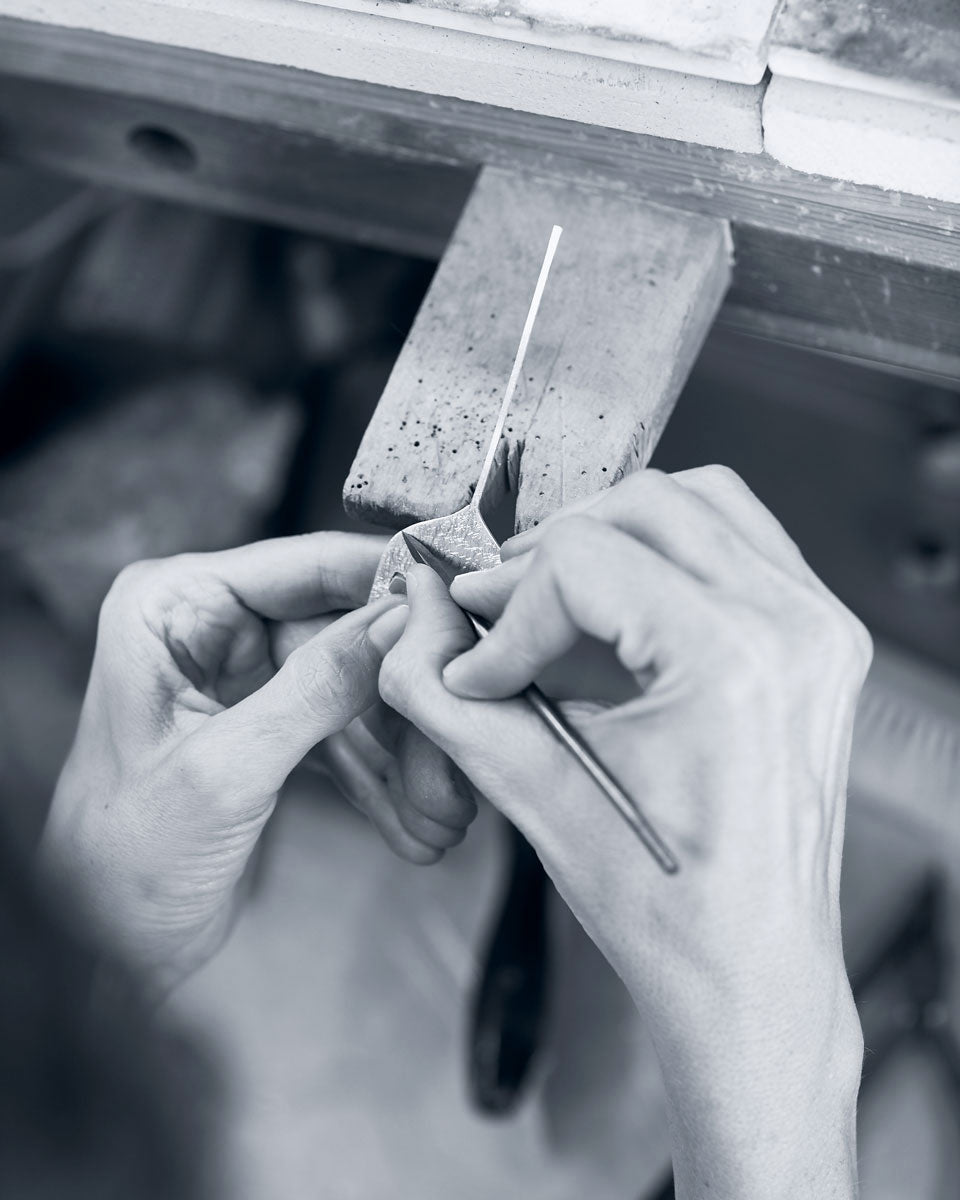 Abstract
Blurring the lines between nature's raw forms and modern engineering in one paradoxical design.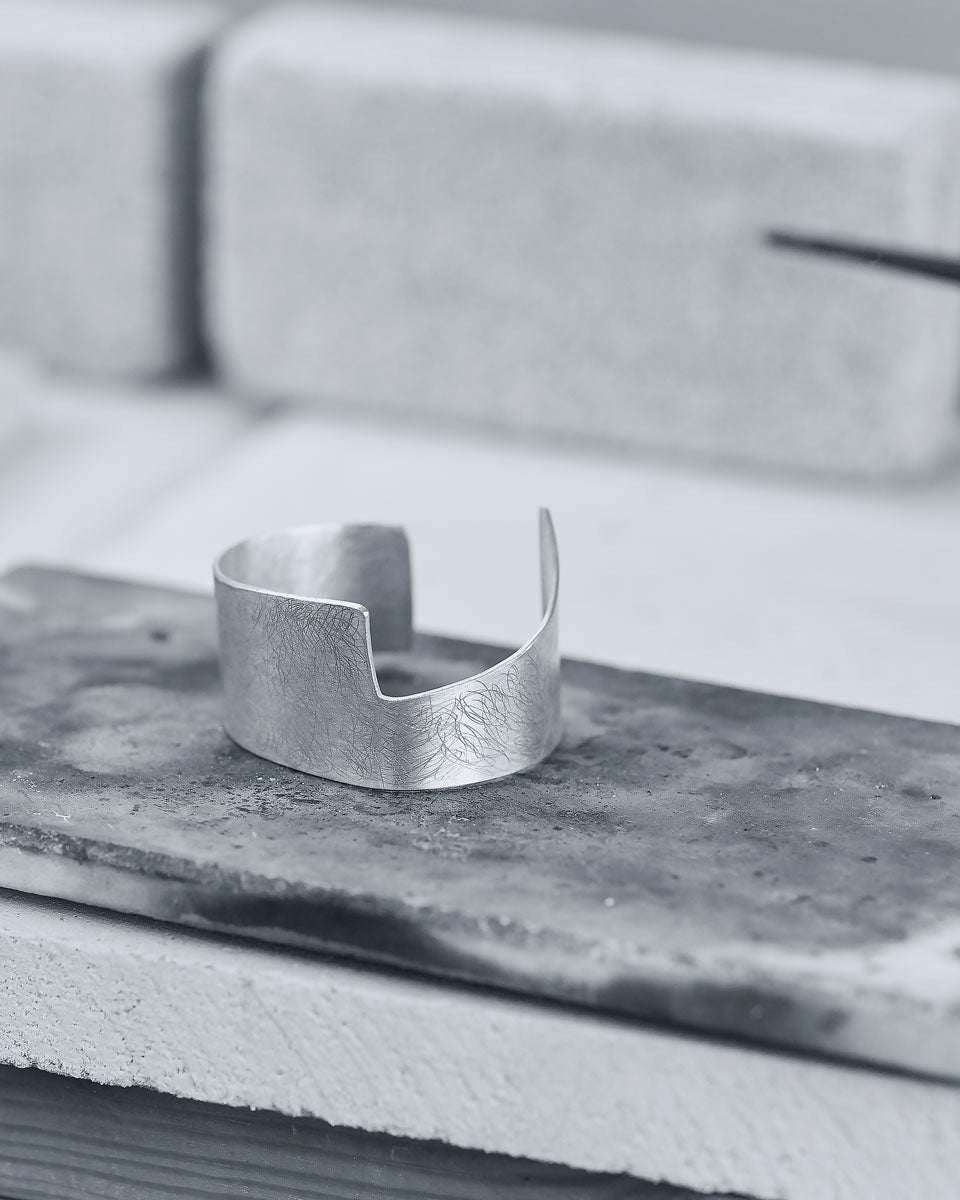 Perpetual
Breaking fast fashion convention that follow mainstream trends to instead advocate eternal style to be worn forever.
Jewellery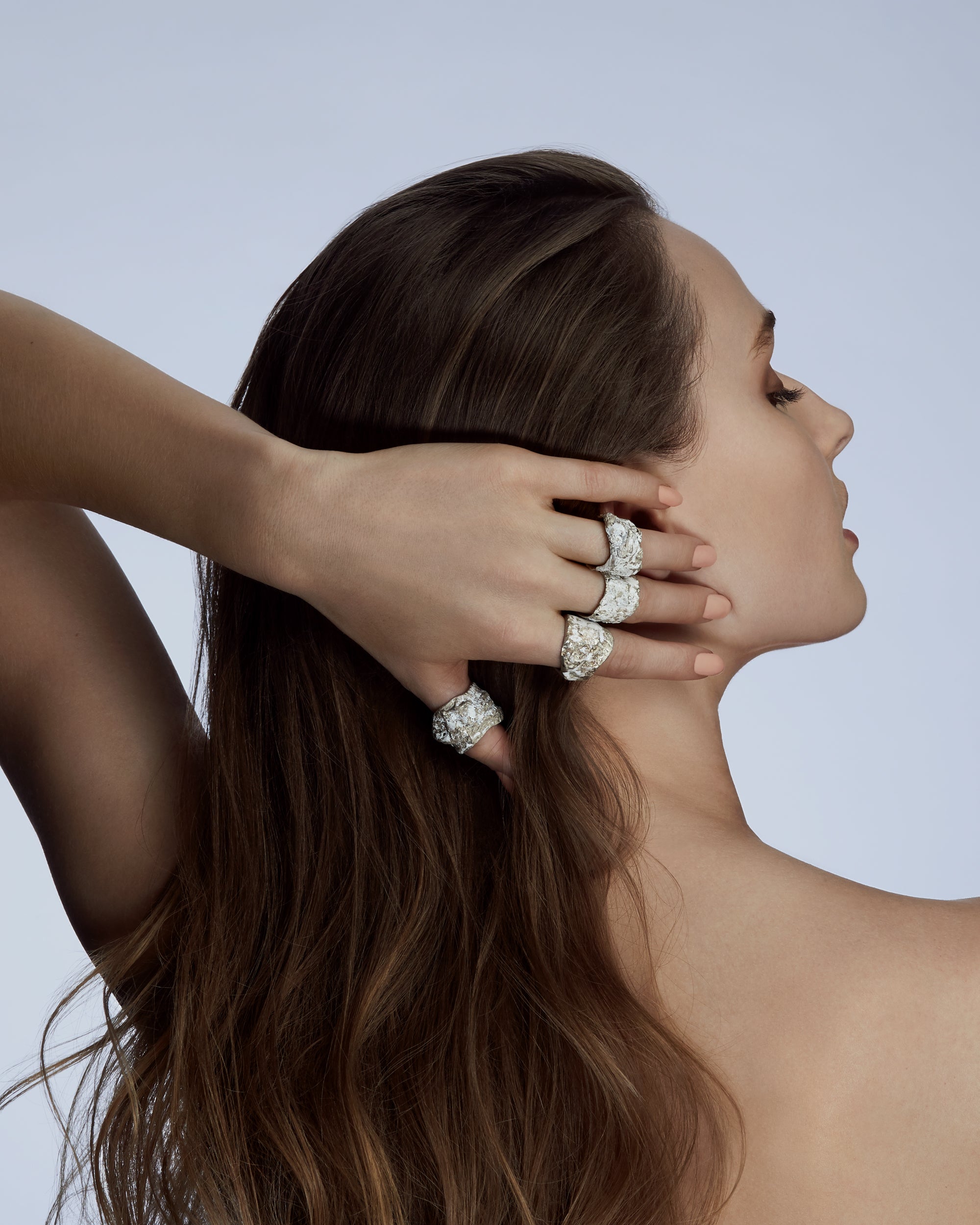 Jewellery
Rana Mikdashi Jewellery is the unbounded expression of eccentric spirit and perpetual style. Explore several collections, which offer you an ever-growing array of wearable sculptures.
PROCESS
A focus on sterling silver, which has been hammered, polished, hand scratched, resticulated or sand blasted into unique collections that reflect an organic creative process.
Learn more
PROCESS
ABOUT RANA MIKDASHI
Rana's story transcends cultures and genres. A devout Lebanese heritage, an apprenticeship at a Cairo silversmith workshop, specialisation at the prestigious Alchimia Contemporary Jewellery School in Florence, training in Barcelona and exhibitions throughout the world have shaped the spirit and aesthetic of her brand. "Being Lebanese and growing up in Cairo, exposed me to a rich cultural mosaic, which had a huge influence on the way I view, react to and interpret what I see."
- CEO & Founder Rana Mikdashi